From human capital to human development: redefining the moral aims of tertiary education
Tertiary Education Futures

Publication Date

26/09/2023

Author(s)

Professor Leesa Wheelahan
Degrees, and indeed all forms of tertiary education, are evaluated by the extent to which they lead to jobs. British Prime Minister Rishi Sunak has vowed to end 'rip-off' degrees in England. He defines rip-off degrees as ones that don't lead to good jobs with good pay. His government has stated that universities will be limited in the number of students they can admit to these programs.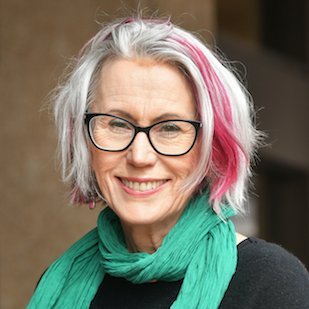 Moreover, the link between jobs and qualifications is very weak apart from regulated professions like medicine and the law because one can't be a doctor, nurse, or lawyer without the appropriate qualifications. In unregulated occupations, which is most of the labour market in countries like the UK, Australia, Canada, and the United States, employers may require applicants to have a qualification in a broad field, but they are more likely to use the level of the qualification as a proxy for ability and other attributes. This is one reason why job outcomes are generally better for those with degrees than with lower level vocationally oriented qualifications (such as diplomas). If governments want tighter links between educational qualifications and jobs, then they would be better off regulating the labour market rather than punishing educational institutions for failing to deliver outcomes that are beyond their control.
Tertiary Education Futures project
A 'blue-skies' thought experiment, informed by sectoral views to stimulate continued creative thinking about how post-school education might evolve over the next few decades.
Discover the Tertiary Education Futures project
The philosophical premise underpinning education policy in most countries is human capital theory, which is premised on the view that more and higher levels of education produces a more skilled workforce, which in turn leads to higher productivity and a higher gross domestic product. This policy orthodoxy endures despite the weak link between qualifications and occupations. However, rather than question whether human capital theory is the right basis for policy, governments have instead tried to tie qualifications ever more tightly to jobs. Policy has thus increasingly emphasised the necessity of ensuring that students (and thus workers) have the 'right skills'. The issue, it is argued, isn't so much the volume or level of education, rather it is deemed to be the quality of education, and this has led bodies such as the World Economic Forum to argue that education should be focused on 21st century skills, as the solution to mismatches between education and the labour market.
Consequently, government policies have tended to focus on 'fixing' education, instead of intervening in the economy, where demand for qualifications is generated and insisting on tighter connections between qualifications and occupations. With human capital theory as the underpinning, over the last 40 years or so, policy has moved from emphasising the connection between qualifications and the labour market, to increasingly restricting funding for qualifications that are deemed to have the most economic benefit.
Education and thus qualifications have become increasingly narrowed to achieve these aims. Yet qualifications cannot, on their own, deliver on the promise of good labour market outcomes. And, we risk high levels of disengagement and disillusionment as large numbers of young graduates are not able to achieve the promise held out to them.
Human capital theory offers a narrow and impoverished view of education, human beings, and human motivation. The philosopher John Dewey, writing more than 100 years ago, argued that we are more than our occupation, even though that is a fundamental component of our identity. We are also parents, members of communities and citizens. We have interests and desires for our lives that include but go beyond our jobs.
Preparing students for an occupation is a crucial part of what education must do, but it must also support students to participate in debates and controversies about what our society should be like, enable them to live healthy and productive lives, and support their communities and families. Education needs to contribute to helping students realise their aspirations.
Rather than human capital theory, the human development and capability approach offers a richer conception of what education can do, which is to support students to develop the capabilities they need make decisions about how they want to live their lives, and to live lives they have reason to value. The capabilities approach was developed by the economist and Nobel Laureate Amartya Sen and the philosopher Martha Nussbaum. It is increasingly used by governments and international agencies to identify the individual, social and economic resources that are needed to support individual wellbeing, social inclusion and individuals' capacities to make choices about their lives, how they wish to live, and the work they engage in. Human capital plays a role, but only to the extent that it supports human development and human capability. Amartya Sen explains:
At the risk of oversimplication, it can be said that the literature on human capital tends to concentrate on the agency of human beings in augmenting production possibilities. The perspective of human capability focuses, on the other hand, on the ability – the substantive freedom – of people to lead the lives they have reason to value and to enhance the real choices they have. The two perspectives cannot but be related, since both are concerned with the role of human beings, and in particular, with the actual abilities that they achieve and acquire. But the yardstick of assessment concentrates on different achievements.[2]
Education should help students have their voices heard about how they want to live their lives, and to have their voices count. The implication is that individuals should be able to pursue education that they are interested in, and not merely because it is in an area of skill shortage, or because it is a requirement of welfare benefits. This means having a broader conception of preparing for the future, and the capacity to access education at different points in one's life to pursue one's interests. Plumbers, childcare workers, and baristas should be able to be musicians, politicians and teachers, and participate in debates about immigration, global warming and welfare policy. Our society is a democratic and inclusive one to the extent to which it provides access to the education that people need to pursue their aspirations and to participate fully in society.
---
[1] A Labor government was elected in 2022, and has said it will change the funding rules, but it hasn't done so yet.
[2] Sen, Amartya. 2007. 'Education and Standards of Living.' in Randall Curren (ed.), Philosophy of Education: An Anthology (Blackwell Publishing: Malden, MA, USA). P.99
---
Leesa Wheelahan is a professor at the Ontario Institute for Studies in Education, University of Toronto, where she holds the William G. Davis Chair in Community College Leadership. She is also an Honorary Research Fellow at the Centre on Skills, Knowledge and Organisational Performance in the Department of Education, University of Oxford. She is a former editor of the Journal of Vocational Education and Training.

This article is part of the Tertiary Education Futures project.

The RSE's blog series offers personal views on a variety of issues. These views are not those of the RSE and are intended to offer different perspectives on a range of current issues.